By Lara Trace (registered Independent voter)
Go on social media and not get somewhat depressed? Exactly! I watched Twitter instead of the Big Debate, for example. I want to gauge what others are thinking. My head still hurts. (Yelling out loud may help sometimes.)
Otherwise I cuddle up and read and crochet and do mosaic coloring so I keep very very calm. I know it's theatrics and not politics.
https://twitter.com/cmcrabtree1/status/781146902548979713
Here is what I'm reading: (links provided)
Native Musician and AWARD WINNER JOSH HALVERSON (Lakota) SELECTS ALICIA KEYS AS HIS COACH ON NBC'S THE VOICE: Josh Halverson (Mdewakantonwan Sioux) who won the Songwriter of the Year Award at the Native American Music Awards in 2013 for his Cd, One Shot, earned a last minute three-chair turn during The Voice Blind Auditions as his wife and young son, Thunderbird, watched backstage. Josh, who is a cattle rancher from Texas performed a haunting version of Bob Dylan's "Forever Young". Once Miley Cyrus, Alicia Keys, and Blake Sheldon hit their buttons, they all turned around to fight for Halverson. Although Blake brought out his best cattle talk, Halverson chose to join Team Alicia. [www.NAMALIVE.com]  I don't watch the VOICE but I love Josh.
** Discrimination by DESIGN?
Industrial design plays a role as well, by steering human activities. For example, benches designed with prominent arm rests or shallow seats discourage homeless people from sleeping on them. This phenomenon is known as "hostile architecture" or more broadly, "unpleasant design."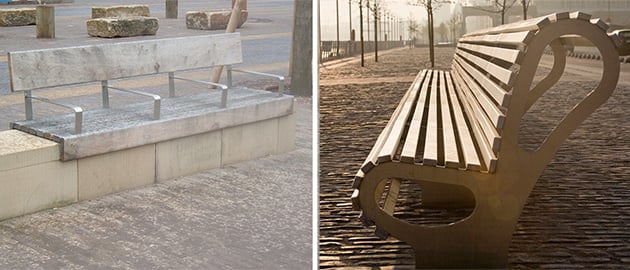 A notorious example: NY city planner Robert Moses designed a number of Long Island Parkway overpasses to be so low that buses could not drive under them. This effectively blocked Long Island from the poor and people of color who tend to rely more heavily on public transportation. And the low bridges continue to wreak havoc in other ways: 64 collisions were recorded in 2014 alone (here's a bad one). READ HERE
***Aging out of Foster Care:
 ***

The Truth About Cyber-Bullying and Rape  (Jay, you really are amazing)
Joseph Blue Crow discovers why he has spent his life in the shadow of the raven. And now, for the first time, he feels able to walk the good red road. He will dedicate his life to recording the personal stories of the descendants of the Lakota people who died at Wounded Knee. In the light of truth, he says, may all heal. (I'm finishing up THE ROCK CHILD by Win Blevins now)

***Reanimating Kubrick in Operation Avalanche (this is so cool):
Kristen Lamb's Blog:
Is Facebook Dying? What's Killing It? (good stuff for my class)
*** A powerful book I am reading now!
What are you reading? Stolen Generations maybe?
p.s. I love reading all your blogs!!! (You can share this post anytime anywhere)
xoxoxox
Save
Save
Save
Save
Save
Save
Save
Save
Save
Save
Save
Save
Save
Save
Save
Save
Save